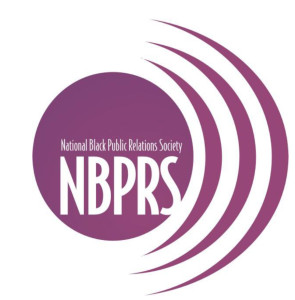 National Black Public Relations Society, Inc. Also to Promote Professional Development and Develop Partnership Opportunities
Survey results will be discussed at high-level industry summit in Washington, D.C.
(Los Angeles – Sept. 22) The National Black Public Relations Society Inc. (NBPRS), the foremost organization for image makers and brand strategists, run by professionals for professionals, will outline strategies on how the industry can improve diversity, promote professional development and develop partnership opportunities at a daylong summit designed to jumpstart the public relations industry's diversity efforts.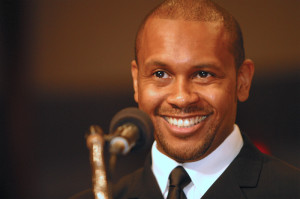 This one-day, invitation-only summit, to be held on Friday, October 30 at the Dupont Circle Hotel in Washington, D.C., will be an off-the-record discussion to help set the direction for the future state of the organization – and the industry. Representatives from major corporations, organizations and agencies, including Coca-Cola, Wells Fargo, GolinHarris, Mitchell Communications Group, MSL Group, Edelman and the PR Council, are participating. They, along with NBPRS board members, will discuss and develop specific actionable solutions to help increase diversity, focusing on mid-career practitioners across the industry and agencies. They also will look to create strategies to strengthen competencies and increase opportunities for black-owned businesses.
"This year, we decided to focus our efforts on convening the best minds in HR and talent management, technology and innovation, the global workplace, and small business development for a highly strategic and task-oriented summit," said Richelle Payne, president, NBPRS, Inc. "We are setting out on a course that is designed to hold the industry accountable for its diversity efforts and position NBPRS as a critical partner in transforming agencies and corporations, and empowering black-owned businesses for the global opportunities of the future."
An industry white paper, authored by Drs. Rochelle L. Ford, Professor and Chair, Newhouse School, Syracuse University and Clarke L. Caywood, Full Professor, Medill School of Journalism, Northwestern University, will offer several insights into the data gathered from an industry-wide survey conducted earlier this year.
An exciting and defining element of the Summit is the opening session with Kevin Powell, one of the nation's most acclaimed political, cultural, literary and hip-hop voices and author of the highly-anticipated memoir The Education of Kevin Powell: A Boy's Journey into Manhood.
Sponsors for this year's Summit are: Coca-Cola, GolinHarris, Edelman and Safeway.
About the National Black Public Relations Society, Inc.
Since its founding in 1997, the National Black Public Relations Society, Inc. has served as an advocate for black professionals in the public relations, media relations, corporate communications, investor relations, government affairs, community relations and related fields. For more information, visit www.nbprs.org. Follow us on Twitter @nbprs.