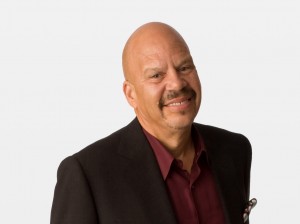 (DALLAS – January 13) Tom Joyner, the top rated nationally syndicated morning radio show, is presenting the Martin Luther King Jr. Day Convocation at his alma mater, Tuskegee University, at 12:30 p.m. on Monday, January 16 as part of a weekend long celebration of the release of "Red Tails," the epic George Lucas movie on the famed World War II airmen.
As part of the Monday's festivities, Joyner also will host a special screening and panel discussion of "Red Tails", George Lucas' new movie based on the legendary accomplishments of the Tuskegee Airmen. Joyner's dad, Hercules, was part of the Tuskegee Airmen program, and his mother worked in the airmen's office.
The schedule will feature Joyner's speech at 12:30 p.m., a screening of the movie and afterwards, a panel discussion with some former airmen and actors, including and Anthony Hemingway, the movie's director, Terrence Howard as Col. A.J. Bullard, Nate Parker as Marty 'Easy' Julian, David Oyelowo as Joe 'Lightning' Little, Tristan Wilds as Ray 'Ray Gun' Gannon, Elijah Kelley as Samuel 'Joker' George.
"I'm proud to go back home to speak at my university's MLK Day celebration," Joyner said. "It's particularly special because we'll also be viewing and discussing the movie about the famed Tuskegee Airmen who played a huge role in Tuskegee's and this country's history."

Red Tails is an action drama based on the Tuskegee Airmen, a group of African-American World War II U.S. service members who faced segregation during the war. They were called into duty under the guidance of Col. A.J. Bullard. As the war in Europe continued to take its toll on Allied forces, the Pentagon brass moved forward with the development of untried and untested African-American pilots in the experimental Tuskegee training program. Against all the odds, the intrepid young airmen took to the skies to fight for their country. The movie stars Academy Award winner, Cuba Gooding Jr, Terrence Howard, NeYo and others. The official release date for the movie is Friday, January 20, 2012.
To interview Mr. Joyner or learn more about the event, contact Neil Foote, Foote Communications, LLC, neil@neilfoote.com and 214.448.3765.