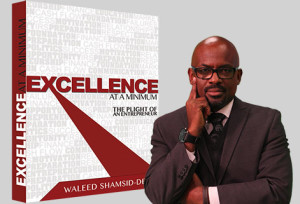 Local Nonprofit to fundraiser and auction on June 5
(ATLANTA – March 4, 2016) Youth V.I.B.E., a DeKalb County nonprofit that has become one of the region's premier afterschool programs for teens, is holding its 20th Anniversary Celebration, June 5 as part of its efforts to expand its programming and reach.
The special event, taking place at The Trolley Barn, 963 Edgewood Avenue, NE, Atlanta, Ga., will have a 1920s attire theme. VIP tickets, starting at $200 per person, are available now until April 1st. General admission tickets, starting at $110, also are available until May 1. Tickets and sponsorship information is available at the organization's Facebook page. You also can RSVP by sending an email to Naimah Abdullah at naimah@youthvibe.org. Pledges can be made http://youthvide.org/pledge
"Twenty years ago, I set out on a mission to help teens in the Metro-Atlanta area," said Waleed Shamsid-Deen, founder of Youth V.I.B.E. (Vision, Industry, Business, and Empowerment). "Now, I'm so proud to say that so many of the teens who passed through our doors are contributing to their communities in many different ways. This year's celebration is a tribute to them, our board and our supporters."
Shamsid-Deen said the funds raised from the event will help expand its programming, and operations, including providing more students with free academic, enrichment, technology, entrepreneurial and leadership programming in the Metro-Atlanta area.
The nonprofit originally started as the South DeKalb Business Association's Youth Mentorship Program in 1996, and a year later, changed it's name to Youth V.I.B.E. The organization got a huge boost in 2006 when it received a 21st Century Community Learning Center grant from the U.S. Department of Education.
Any media interested in interview Mr. Shamsid-Deen or learning more Youth V.I.B.E, please contact Neil Foote, Foote Communications, neil@neilfoote.com 214.448.3765.