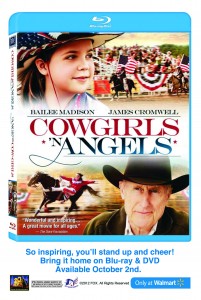 The rodeo is coming to town as Cowgirls 'N Angels arrives on Blu-ray and DVD on October 2,  2012. The film stars Young Artist Award winner Bailee Madison, (Just Go With It) and Oscar nominee James Cromwell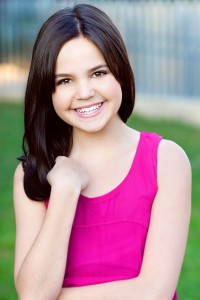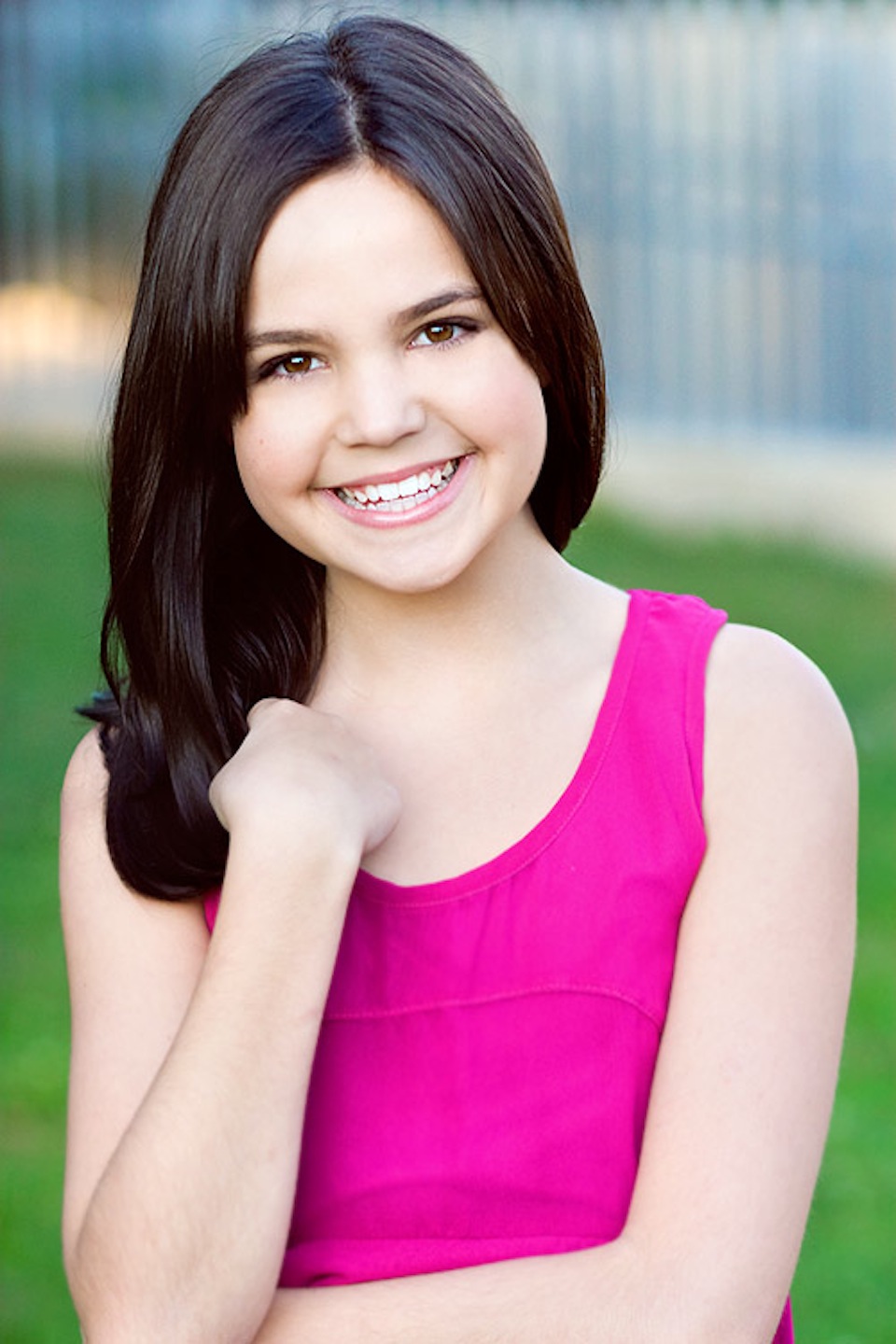 (The Artist). In addition to Cromwell, Madison and Jackson Rathbone (Twilight Series), Cowgirls 'N Angels also stars Alicia Witt, Kathleen Rose Perkins, Frankie Faison, Leslie Ann Huff, Dora Madison Burge and a host of others. The film was directed by Timothy Armstrong from a script by Armstrong and Stephen Blinn.
Madison will make a stop in North Texas next week to talk about her new DVD and spread some good will.  Here's what she'll be doing and where:
WHAT:             Cowgirls N' Angels Star Hospital Visit, Screening and Meet & Greet
WHERE:           Cook Children's Medical Center
801 7th Avenue, Fort Worth, TX 76104
682-885-4000
WHEN:             Monday, October 1, 2012
2:30pm- 3:30pm
WHO:               Bailee Madison, the star of the feature film Cowgirls 'N Angels will be in the Lone Star State on October 1, 2012. Miss Madison, the film's vivacious and articulate 12-year-old star and national spokesperson for Alex's Lemonade Stand Foundation for Childhood Cancer is excited to spread some of her special brand of enthusiasm and positivity with the cancer-affected children at Cook Children's. Co-star Drew Waters, composer Maggie McClure and one of the film's producers Shawn Griffith will also be appearing at the screening, meet & greet. Bailee will be making in-room visits to children too ill to attend the screening with composer and musician Maggie McClure. In addition, Bailee will discuss her experiences as the star of the upcoming 20th Century FOX Home Entertainment release of Cowgirls 'N Angels which goes on sale the following day (October2) on Blu-ray and DVD exclusively at Walmart and walmart.com. Members of the trick riding team, Sky High Angels, who performed some of the rodeo stunts in the film, will be there in full regalia.
WHY:               Members of the cast and crew of one 2012's most heartfelt family films will be attending a screening and other events of Cowgirls 'N Angels at Cook Children's as they wrap up National Childhood Cancer Awareness Month by spreading joy to young children stricken with cancer.
Bailee Madison IMDB Profile: http://www.imdb.com/name/nm1933128/
Cowgirls 'N Angels Official Movie Trailer: http://www.youtube.com/watch?v=OJhRhVrfPSA
Interviews: 
Bailee Madison will be available for in-studio, phone, or pre-taped interviews on the morning of October 1st, in the Dallas/Fort Worth area from 6AM-11AM.
About the Film:
Cowgirls 'N Angels tells the story of Ida (Bailee Madison), a rebellious young girl who dreams of finding her father. While searching for her dad, she bonds with the Sweethearts of the Rodeo, a team of young female trick riders run by former rodeo star Terence Parker (James Cromwell). Recognizing Ida's drive and determination, Terence sees a lot of himself in Ida and agrees to allow her to become a member of the Sweethearts. Accepted wholeheartedly by her new "family," Ida finds a new passion and direction. She embarks on an epic adventure full of exhilaration, love and heartache. Although she sets out to find her father, she soon discovers much more than she dreamt possible including a love for horses and a personal responsibility that redefines her life.
About Cook Children's:
Cook Children's Health Care System is a not-for-profit, nationally recognized pediatric health care organization comprised of eight entities – a Medical Center, Physician Network, Home Health company, Northeast Hospital, Pediatric Surgery Center, Health Plan, Health Services Inc., and Health Foundation. Based in Fort Worth, Texas, the integrated system has more than 60 primary and specialty care offices throughout North Texas. Its service region includes Denton, Hood, Johnson, Parker, Tarrant and Wise counties, with an additional referral area encompassing nearly half the state.
About Alex's Lemonade Stand Foundation:
Alex's Lemonade Stand Foundation for Childhood Cancer shares the vision of its founder and creator, Alexandra "Alex" Scott – a cure for all children with cancer. To raise money and awareness for childhood cancer causes, primarily research into new treatments and cures. To and empower others, especially children, to get involved and make a difference in the lives of children with cancer.
About 20th Century Fox Home Entertainment, LLC:
Twentieth Century Fox Home Entertainment, LLC (TCFHE) is a recognized global industry leader and a subsidiary of Twentieth Century Fox Film Corporation, a News Corporation company. Representing 75 years of innovative and award-winning filmmaking from Twentieth Century Fox, TCFHE is the worldwide marketing, sales and distribution company for all Fox film and television programming, acquisitions and original productions on DVD, Blu-ray Disc Digital Copy, Video On Demand and Digital Download. The company also releases all products globally for MGM Home Entertainment. Each year TCFHE introduces hundreds of new and newly enhanced products, which it services to retail outlets from mass merchants and warehouse clubs to specialty stores and e-commerce throughout the world.