Foote Communications, LLC is an integrated marketing, public relations and communications firm that specializes in offering a wide range of services that combines traditional public relations,  content management, and social media for a wide range of clients, including entertainers, entrepreneurs, corporations and educational institutions:
Public relations – What's your story? How are you telling it? What are your key messages? Who are you trying to reach? Let us help you develop your strategy for your project or your event. We can help you brainstorm and write a media and/or marketing plan, write/edit/distribute press releases.
Graphics & Design – What's your image? Let us help you tell your story through compelling graphics and images.
Media Kits: Create/design press kits for a company or specific events.
Social Media Strategies – What are you doing on social media? What's working? What's not? How are you assessing your success? What strategies will work best for you? How can you improve your content, engage your audience and convert them to loyal followers, listeners, readers, consumers?
Political Outreach: Do you need help with a community engagement strategy? Do you need to create a Register-to-Vote or a Get-Out-the-Vote strategy? Do you need targeted messaging to better engage diverse communities?
Public affairs – Need a policy statement about your company or personal mission? How can we get your message in front of key influencers? What's a better way to establish relationships with key government agencies? public and/or elected officials? We can create the messaging and broker the relationships.
Editorial management – Need to improve the content on your website? Your marketing materials such as a brochure, media kits or other creative pieces? We can help you write and edit copy for your books, websites, and speeches.
Multicultural Marketing – What are you doing to reach diverse audiences? Do you know how diverse your customer base is? How large is your multicultural audience? Are you looking for ideas on how to better attract more customers? We can conduct brainstorming sessions and assist you with a strategy to expand your audience.
Website Project Management: Project manage website design and execution.
Facilitator: Lead your planning meetings, strategy and/or brainstorming sessions.
Take a tour of the website and learn more about our solutions for your media needs: Public Relations, Internet Solutions, Multicultural Marketing, Political Strategy & Messaging.
Creative. Strategic. Experienced. Foote Communications LLC. Always there for you … Always ready to tell your story.
COMPANY FOUNDER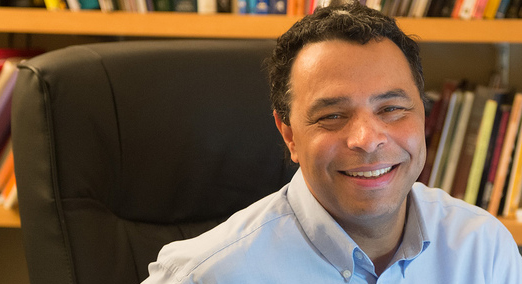 Neil Foote is a veteran media executive who is a principal lecturer at UNT's Mayborn School of Journalism and co-director of the Mayborn Literary Nonfiction Conference, the nation's leading conference for aspiring and experienced writers. He also is president of the National Black Public Relations Society, Inc. He has a vast career in media, establishing himself as a nationally known journalist, diversity, digital media strategist, public relations professional, author and educator. He is founder and CEO of Foote Communications, a Dallas-based public relations, marketing, and communications firm. At the Mayborn School, Foote teaches classes in digital and social media for journalists, multimedia storytelling, business journalism, and media management. He also is a contributor to the textbook, Race, Gender, Class, and Media: Studying Mass Communication and Multiculturalism (Kendal Hunt Publisher, 2011). Foote has worked at The Miami Herald, The Washington Post, The Dallas Morning News, the Belo Corporation, the Tom Joyner Morning Show and ASNE. In the community, Foote is chairman of the National Kidney Foundation Serving North Texas, a board member of Presbyterian and Community Services, the UNT Alumni Association and a past board member of the National Association of Black Journalists.
Click HERE to complete the form so that we can learn more about how we can help you.